The Cannabis Conversation: Campaign Update
In 2018, CDOT introduced The Cannabis Conversation – a statewide traffic safety campaign that aimed to engage Coloradans in a meaningful discussion about a complex issue: marijuana and driving.
Colorado continues to see cannabis-involved traffic incidents that result in serious consequences. Our goal in the first year of the campaign was to gain a deeper understanding of the public's attitudes, perspectives, trusted messengers and behaviors surrounding marijuana-impaired driving. Through a public survey, outreach at events, public meetings and focus groups, we gathered behavior and opinion data from more than 15,000 Coloradans.
So what did we learn and where are we now? Using what we learned in 2018, CDOT is now working with our partners and the public to identify solutions for how we can keep Colorado's roads safe in an environment with prominent routine marijuana use. We're also using what we learned to design a comprehensive public awareness campaign for 2020 aimed at reducing drug-impaired driving, which will be honed and evaluated based on feedback from the public.
CDOT just launched a survey seeking feedback on ad campaign concepts to help educate and persuade Coloradans to not drive high.

Take the Survey
---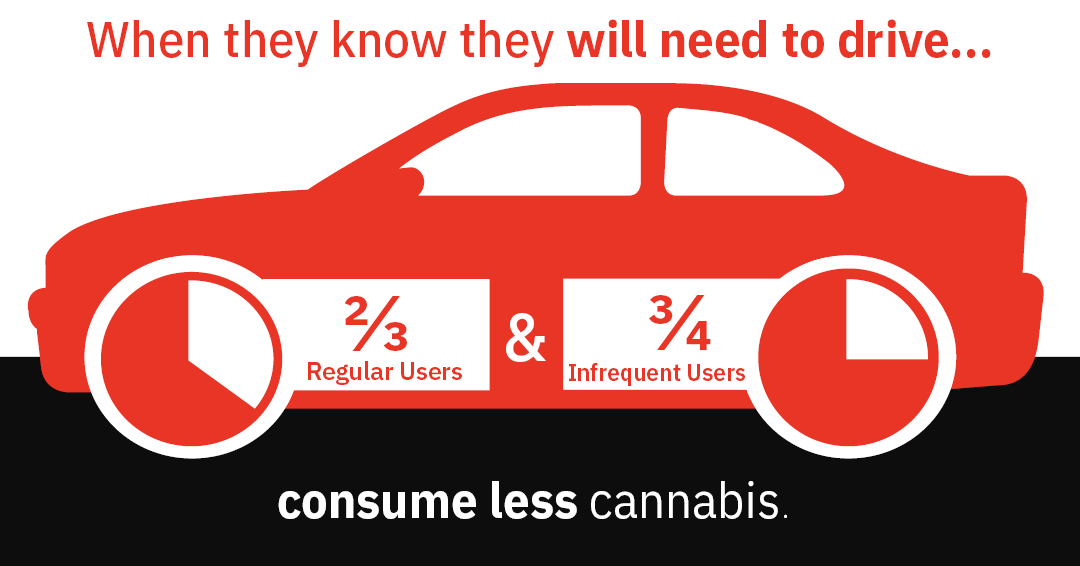 In 2018, CDOT conducted two studies as part of The Cannabis Conversation, ultimately engaging thousands of Coloradans from across the state. We asked marijuana users and non-users to give us their candid opinions on cannabis use, norms, and beliefs, as well as driving under the influence of cannabis. Click here to read the Research Summary.
---
Colorado's Drugged Driving Laws
Under Colorado law, drivers with five nanograms of active tetrahydrocannabinol (THC) in their blood can be prosecuted for driving under the influence (DUI). However, because there is no roadside device to detect THC, law enforcement officers—many trained as drug recognition experts (DREs)—base arrests on observed impairment. Even people who use marijuana for medicinal purposes can be arrested for DUI.
Consuming any amount of marijuana before driving puts you at risk for DUI, which can cost more than $13,500, in addition to jail time and loss of license.
Many Colorado law enforcement officers are trained to detect drug impairment. On average, more than 60 people are arrested each day in Colorado for DUI, including drugs, alcohol or a combination of both.
---
Sponsored Content
The above content was obtained through a sponsor of the KRDO Network. This content is not produced nor endorsed by the KRDO Network. To learn more about our Sponsored Content or to learn how to have your content featured on KRDO.com, please contact us.